About Us      Message from the Principal
Message from the Principal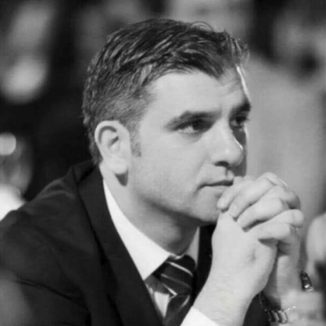 Welcome to the website of Al-Makassed Omar Bin Al Khattab College (OBK).
We are confident you will find the information on this website useful, and you will learn more about what makes OBK special.
OBK is a K-12 Makassed college that always strives to meet international standards of performance in education. It is a Microsoft Showcase School since it is engaged in digital transformation to improve teaching and learning. OBK also has the British Council International School Award (ISA).
We aim at OBK to provide our K-12 learners with quality education and knowledge in an Islamic, safe, positive learning environment that focuses on every student. We strive to equip learners with essential life-skills and values, and develop their 21st century skills, along with their ability to use technology effectively, in order to adapt to the ongoing development around the world.
STEM education is highly emphasized at OBK because of its great importance in fostering creativity and divergent thinking and encouraging knowledge application.
Because of that, and in addition to the remarkable success in STEM Education in secondary school, we are planning to implement it in preschool. We believe that preschool aged children are effective STEM learners due to their innate sense of wonder and curiosity.
At OBK, we also encourage involvement in Sports and Arts since we believe that our learners need different skills to express themselves.  Moreover, we believe in the importance of professional development in order to increase the capabilities of our staff to enhance professional knowledge, competence, skills, and effectiveness. We proudly tell that most of our teachers are Microsoft Innovative Educator Experts (MIEE), Microsoft Certified Educators (MCE), and certified Microsoft Office Specialists (MOS).
We are also proud of our learners and staff accomplishments in different areas. We do appreciate the parents' continuous support, as well. Their active cooperation, combined with our best professional efforts, will ensure more academic and social success for our learners.